What Should Be DC's Next President-Themed Restaurant?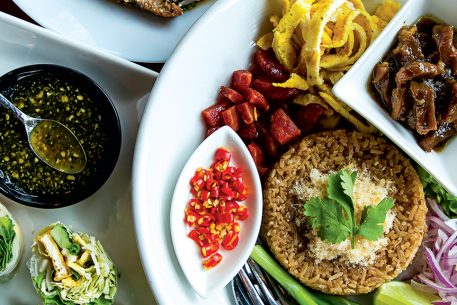 ---
now and again DC surely is a cliché of itself. just examine its never-ending political- and presidential-themed eating places.
We've got Lincoln restaurant with its penny-dotted ground and Roosevelt-inspired Teddy and the Bully Bar with a monocle-made chandelier and Mount Rushmore wall. Farmers & Distillers will pay homage to George Washington with paintings of Monticello and the usa's first president as a hipster with a man-bun. The cutting-edge? Founding Farmers, establishing in Reston on April eleven, tributes Thomas Jefferson. (Plume and announcement likewise have strong Jefferson undercurrents—as "Founding Foodie," the third President is quite popular dining room fodder.)
honestly, it's only a remember of time earlier than a person makes a decision to open a James Quincy Adams eatery. Or maybe a John F. Kennedy one? We asked: who ought to be next?
got some different thoughts? go away them within the comments or tweet me at @jsidman and i'll add the exceptional ones right here.. 
more: George Washington Lincoln restaurant Presidents eating places Teddy & the Bully Bar Thomas Jefferson
 feedback ()
Source:
Here
Photo Gallery Generator